Episode 74 - Actor and On Screen Host, Tanner Zipchen
Xanthea talks with Actor and On Screen Host, Tanner Zipchen
2 years ago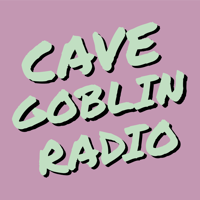 Actor and On Screen Host, Tanner Zipchen about Cineplex, his favourite interviews, new release movies in the time of Covid-19 and more!
Follow Tanner: https://instagram.com/tannerzipchen
Follow Xanthea: https://twitter.com/xantheaca
Follow the Show: https://twitter.com/vanxvancast
Follow the Cave Goblin Network: http://twitter.com/cavegoblins
Find more podcasts and friends of the network at https://cavegoblins.com
Please rate and review on iTunes or Podchaser, it's the best way to help us for free.
Check out our podcasting host, Pinecast. Start your own podcast for free, no credit card required, forever. If you decide to upgrade, use coupon code cavegoblins for 40% off for 4 months, and support Van x Van and the Cave Goblin Network.